Home | Blog | News | Customer Service | Privacy | Contact us



How I Grew My App Business 800% In 4 Months

by Michael Dowell

Sometimes it's good to get your hands dirty.

Since my very first app, I've been involved in programming and creating graphics.

It was fun to learn every aspect of the business. But in the back of my mind, I felt there was a missed opportunity.
I wanted to build a team of A Players — top artists and programmers - to make apps for me. Most of all, I wanted to scale my app business from an unknown game company to something bigger!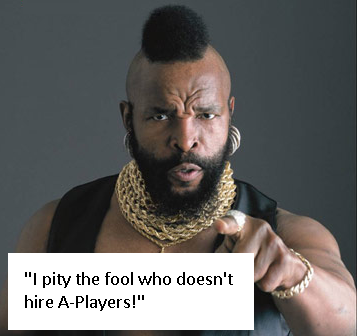 I used to launch 4 apps per month -- which I considered to be a respectable output.

Last month with the help of my Dream Team -- I launched 31 apps in 31 days. That's eight times the output!
I get a lot of emails from app developers who want to grow their business. They want to know how I have accomplished such tremendous growth in such a short time.
So here's my step by step process to increase my app business by 800% in 4 months:
1) Fire Yourself
As mentioned, I was a one-man show -- doing most of the artwork and programming for my games. But my business simply couldn't move forward this way!
So in June 2014, I made the decision to fire myself.
To insure my success, I purposefully left behind my drawing tablet on my trip to Japan. With no tools available, I couldn't get any art done for two weeks. I was forced to hire others to do the work for me.
In my case, firing myself was the key to growing bigger! As the saying goes: those who earn more, work less.


2) Hire Your Dream Team
Your Dream Team includes superstars -- A Players -- who can take care of every task required in your business.
Here's my quick version of the hiring process:
•Post a job on sites like elance or odesk.
•Review portfolio.
•Have a Skype conversation about job expectations.
•Test hire for pay.
•Fire quickly when they don't make the cut.
•Rinse and repeat.
By following these steps, I eventually put together a fantastic team of artists and programmers who wanted to build a long-term relationship.
So far so good! Next comes training your dream team.


3) Train & Manage Your Dream Team
The next step is writing down instructions for every task -- or making videos -- in order to train employees.
This is the Operations Manual, which is the key to being able to quickly replace any employee who needs to be replaced... including yourself!
In other words, I have created step-by-step instruction for every task required for my programmer team and my artist team.
Then I shared these documents with my team using Google Drive.
In this way, work expectations are clearly communicated. New hires know exactly what to do, because every task is fully documented.
By creating an Operations Manual, you can scale the company to any size. If you want a bigger company, simply hire more people and train them with the Operations Manual.
4) Check Their Work

When the work is complete, it is the manager's job to check and make sure everything is done correctly. This is an essential part of the training process, but it is also ongoing.
Even people who know their job and do it well need somebody to check their work. In my experience, this is a necessary step that helps to avoid a lot of problems.
Note: This is where my business is at now. Currently I'm the manager, working with a programmer team and artist team. I regularly check their work to make sure it is done correctly.
So what's next?
I have a feeling I'm going to get a ton of emails asking, "What's next after building the business? What's your exit strategy?"
To me, it is never too early to plan for an exit strategy.
Building a business is an amazing experience. Also amazing to get paid and retire in luxury!
Most people want to sell their business someday, so let's talk about the next step. Here's a simple step you'll need to do first, before you can sell your app business and retire as a multi-millionaire!
5) Make yourself obsolete
When you're getting ready to sell your app business, it is important to extricate yourself from the company, so the company can successfully run itself without you. By removing yourself from the day to day operations, you are free to sell the company because you are not needed!
Currently, I'm still working in my business as the manager. If I were planning to sell the company, then it would be important to hire and train somebody else to be the manager.


That's it! Now you can sell the company, retire young, and enjoy your millions.
-Michael

_____

Want to make more money with your app business?

For a limited time we are making a few spaces available in our
make money with apps coaching program.

Please note: this program is only for 10 clients maximum. Currently there are just a few spaces left!
| | |
| --- | --- |
| | |
---
Please email
support (at) appindulge.com.
We'd love to hear from you :)